Our Vision
To empower all ages with makeup that's more than basic, effortless to apply, and works in sync with your evolving skin.
ABOUT FLYTE.70
We create makeup for those who feel as youthful as we were when the number of candles on our birthday cake was cut by half. Our formulas and shades look and feel modern and luxurious, and work with—not against—the concerns of grown-up skin. By using safe and highly effective ingredients that hydrate and lend a luminous glow, we help create an elevated version of you—no matter what stage of life you're living through.

Our carefully edited collection of uncommon basics help eliminate the guesswork—giving you more time to enjoy the present. Timeless, multi-purpose essentials that lift you up and help you take off into this crazy journey called life.
REJECTING AGEISM

For thousands of years, society has taught us that women become less valuable and less attractive as they age, and should be disregarded. At Flyte.70, we fully reject this notion. We believe the visible changes that come with age reflect a woman's beauty evolution, as well as the skill and vision she has developed over a lifetime of accomplishment, heartbreak, and joy.
EMBRACING CHANGE

We're on a mission against "age dysmorphia"—that little voice in our heads, absorbed from social and print media that caters to people under 30, plus decades of being told we're not enough. Flyte.70 celebrates you, whatever stage of life you're in.
VALUING WELLNESS
As our lives evolve, our priorities shift. We become parents, advisers, caretakers, and schedule managers for everyone around us, including our aging parents. We rush from school drop-offs to the office, games and recitals, receptions, and appointments. We morph into the ultimate multitaskers, often putting everyone in our lives before ourselves. With Flyte.70, we aim to bring back some of those self-care rituals that seem so small but have a huge effect on our well-being.
WORKING TOWARD SUSTAINABILITY
There's just one Earth, and we need to be better stewards of it. We are committed to using 100% recyclable material for all our shipping materials and FSC-certified recyclable paper for all our beautiful product cartons. Most of our products are made with up to 30% Post-Consumer Recycled (PCR) material, some with aluminum, and one has a refillable option. As manufacturing capabilities evolve, so will we.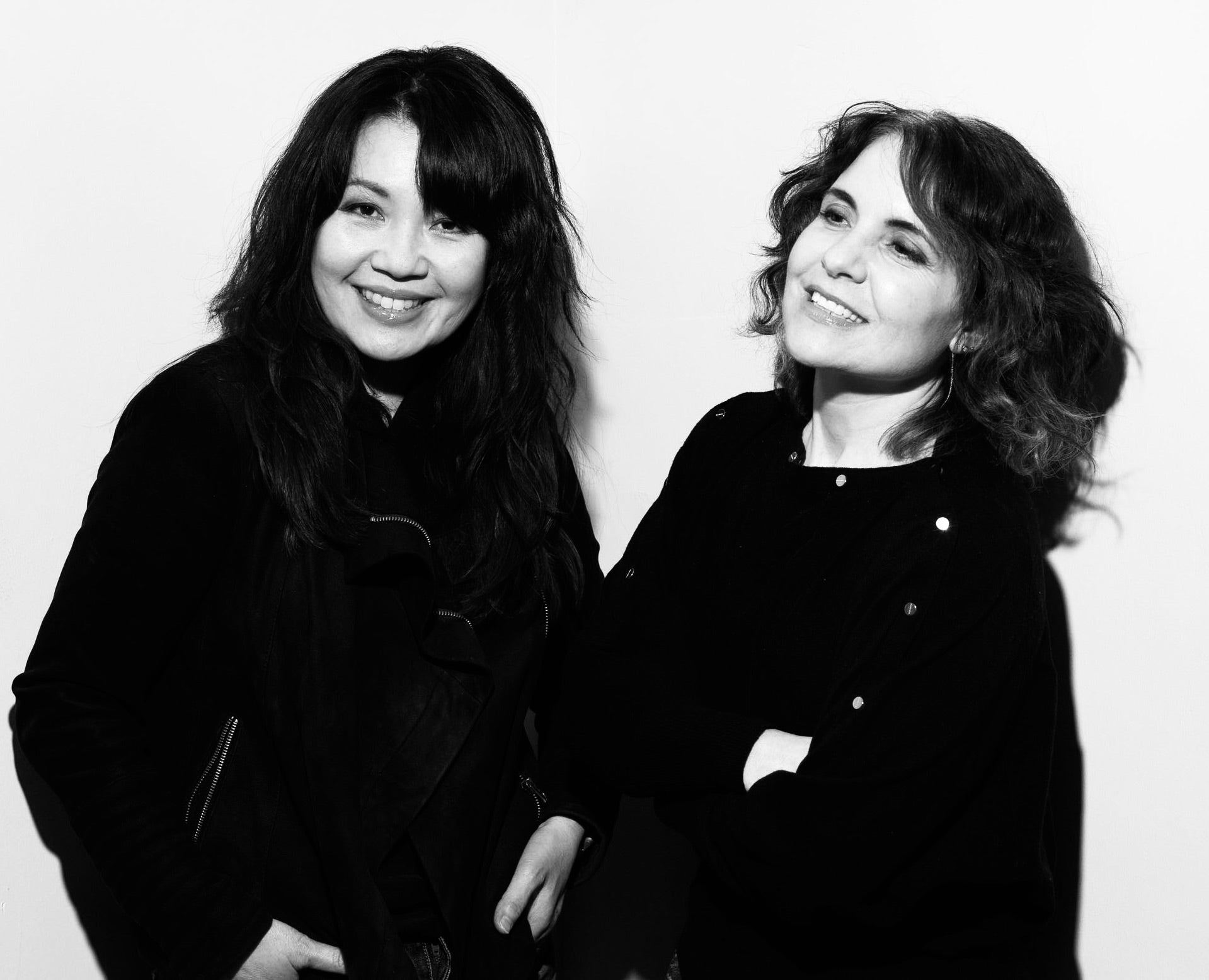 Our Founders
Flyte.70 was founded by Elena Frankel and Carolyn Barber, pioneers of the indie beauty boutique concept in Boston in the 1990s and 2000s. Over time, they realized their approach to beauty had changed. Favorite products and certain finishes no longer worked the way they used to and they were tired of the unsubtle messaging that age was something they should apologize for.
What they wanted was modern makeup and new beauty rituals that made them feel fresh and energized. They named Flyte.70 in honor of how we "travel" through the different phases of life, combined with their birth year.

Read the full founders story.
Our Commitment
FORMULATIONS

Proud to be vegan, cruelty-free, Leaping-Bunny Certified and EU Compliant. Our safe and highly effective formulas are made from responsibly sourced natural and synthetic ingredients. This good-for-you approach means you'll never sacrifice quality, texture, pigment, or wearability. Read our full
formulation statement
.
vegan
No animal testing
gluten-free*
Leaping bunny certified
PACKAGING

We're mindful of the impact we have on the planet, and work toward as small a footprint as possible. Most of Flyte.70's primary packaging is up to 30% post-consumer recycled content. All secondary (outer) packaging is FSC certified. 
FSC Certified paper
up to 30% pcr material
Certified Plastic Neutral
Recycling
Both our shipping materials and FSC-certified secondary (outer) packaging is 100% recyclable in your paper/cardboard waste container. For recycling of palettes, lip glosses, pressed powders, mascaras and more, we've partnered with Pact Collective's Mail-Back Program.

Together we are closing the loop on the industry's hard-to-recycle packaging. We invite our US customers to mail 5-10 clean, empty beauty packages to Pact's recycling facility. Our goal: as little packaging sent to the landfill or making its way into the ocean as possible.

To participate in the Mail Back Collection Program, click the button below to help us take responsibility for our industry's impact on the planet.